Pahrump, also called Nevada's Wine Country, is a small town located about 50 miles west of Las Vegas. It is famous for its three award-winning wineries – Pahrump Valley Winery, Artesian Cellars Winery, and Sanders Family Winery.
Founded by Jack Sanders in 1988, Sanders Family Winery is one of Southern Nevada's best-kept secrets. It is a beautiful Renaissance Tuscan-style winery in Pahrump. The Sanders family has been growing grapes in Pahrump for almost three decades. This modern winery is one of Nevada's most romantic and fun sites. Visitors to the winery can walk around the vineyard, indulge in FREE wine tasting, and participate in wine bottling. You are free to bring your lunch and enjoy it in the beautiful picnic-style environment.
Wine Tasting Timings:
Mon-Sat 10:00AM to 5:00PM and Sun – 11:00AM to 5:00PM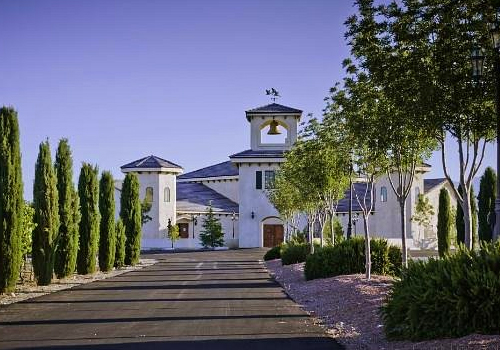 Sanders Family Winery Tour
Sanders Family Winery Tour is a 5-hour private limo tour. We offer door-to-door pick-up and drop on this tour. You will be traveling in a luxury limousine wherein you can relax and chill out with your pals. Feel free to drink as much as you want without worrying about driving back home. The chauffeur shall take care of driving and navigation. Once the tour ends, he will drop you and your group back at your home/hotel in Las Vegas.
Whether you are a first-timer or a wine buff, this tour will be memorable for you. You can plan this tour even for celebrating bachelor and bachelorette parties. You can also opt for this tour to escape from the lights and distractions of the Las Vegas Strip.
Crown LV is a luxury limo service in Las Vegas. We are into the limo industry for more than a decade. We understand customers' expectations from transportation service, and we strive to fulfill all those expectations. It is why we are the most customer-centric limo company in Las Vegas.