Prom is the most-special and memorable night that holds much importance in a student's life. It is a mark of transition from high school to college. This transition also indicates the end of teenage and the beginning of adulthood. Teens celebrate this event with a Prom Party. We can help you arrive at the prom night in style with our prom limo service in Las Vegas.
Prom Limo Service Las Vegas
The best way to celebrate a prom is to rent a prom night limousine service. Hiring a limo service for prom allows you and your group to remain together. Limousines are good for arriving at prom and after parties. Every prom party limo comes with a professional, trained, licensed, and uniformed chauffeur. The chauffeur will also manage to pick up and drop off your group.
You would like to look the best at the prom night. For this night, you pay attention to your costume, hairstyle, and make-up. Shouldn't you invest time in finding a reliable limo service? You must book a trustworthy limousine company with good reviews and customer testimonials. You can check reviews and ratings of the company on Google, Tripadvisor, or Yelp.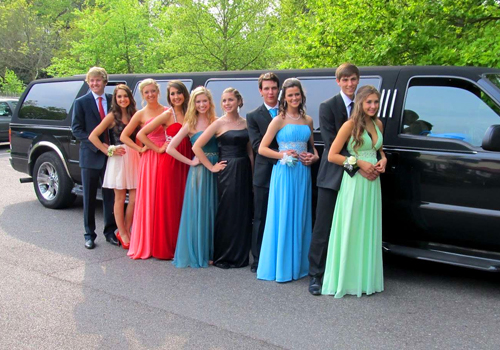 Prom Night Limousine Service
Hiring a prom limo service is not just a style statement; it is crucial for safe transportation too. Also, renting a limo for group travel makes it super affordable as the fare gets shared with each group member. Moreover, renting a limo relieves you from all the hassles of driving, parking, and navigation. All you need to do is relax, gossip, and enjoy this memorable time with your friends.  
Crown LV is a premier prom night limousine service in Las Vegas with over a decade of experience in the transportation industry. Are you looking for safe, affordable, and luxury limo transportation? Book our prom night limo service. For Bookings, call (702) 861-0006.