Death Valley National Park is the hottest, driest, and lowest national park on the North American continent. Don't miss exploring this place if you are a visitor to Vegas. Located just 131 miles from Las Vegas, Death Valley Tour from Las Vegas is a journey of around 2.5 hours. You can therefore explore this national park on a day trip.
Death Valley National Park
Located on the border of California and Nevada, the Death Valley National Park spans over 5000 miles of desert area. It is the largest national park in the continental United States and is famous for its alien landscapes. Along with the lowest lake in North America, you will find various dunes, salt flats, craters, and mountains.
Zabriskie Point is a must-see spot in Death Valley National park. It is located within walking distance and offers a great sunset view.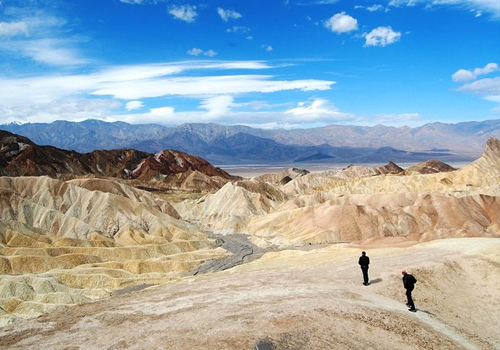 Death Valley Tour from Las Vegas
Death Valley National Park is a must-see place when visiting the happening city of Las Vegas. You can book a Death Valley tour from Las Vegas and discover this land of extremes. Spot the various attractions on your way while enjoying the luxurious ride with your friends or family. Get ready to click some marvelous scenery on your Death Valley day tour from Las Vegas. Call Crown LV at (702) 861-0006 and make your booking today.